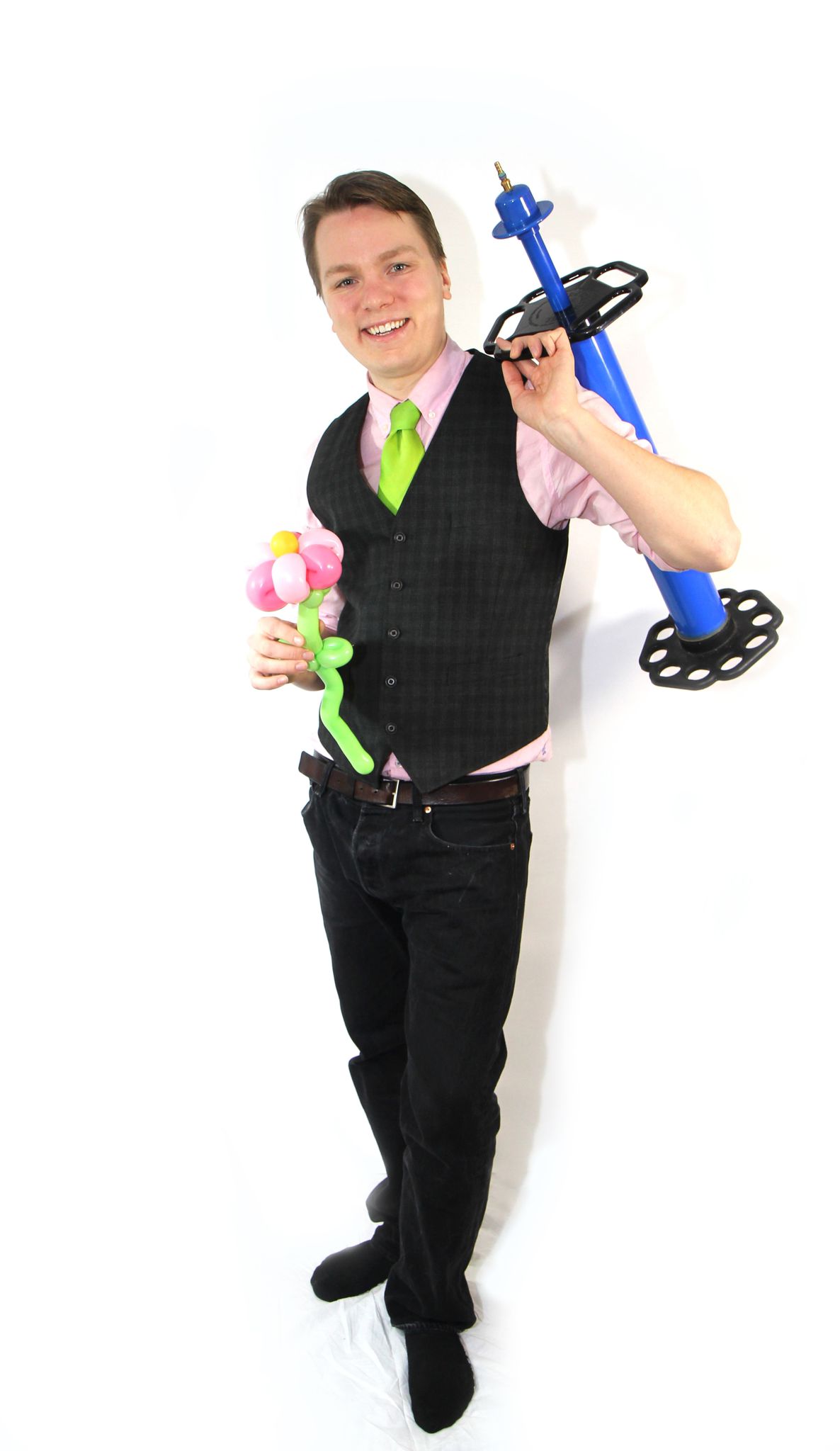 About Twistin' Sam
Sam has been twisting balloons for over 10 years. Before Sam learned the unique skill of balloon art, he has always had a lifelong passion for theatre and performance since he was 6, acting in various theatre companies in Ontario and British Columbia, and has done various independent short films in the lower mainland.
Sam has over 8 years of child care experience, working in nonprofit childcare centres across BC, as well graduating from the Education Assistance Program at Langara College, on the Deans Honour Roll.
Sam uses his experience of working with children to ensure that children have a positive and empowering experience when Sam performs for them. By combining his talents, Sam was given the opportunity to be cast in a commercial for FujiFilm, as well as had the pleasure to perform for many notable clients; such as UBC, TD Bank, and the CBC. Sam's passion for balloons and performance is what keeps him striving to be the best that he can be.