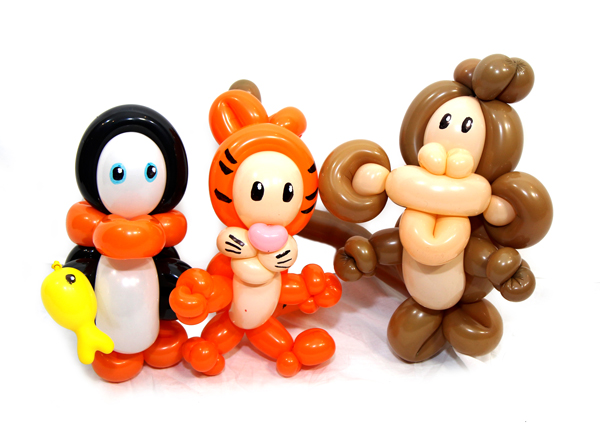 The Twistin' Sam Birthday Balloon Show!
What do you get when you mix balloons with comedy and magic? Twistin' Sam's Balloon Show! Watch as Twistin' Sam combines balloons, magic, and comedy to create a show that will leave your audience wanting more. Perfect for parties, pre-schools, day camps, libraries, schools and all other special events. • (35 – 45 minute show) Determined by group size. • Inquire for quote.
Twistin' Birthday Party Package!
Let Twistin' Sam take care of all your party needs by combining both the show, and balloon twisting together! Have the children enjoy a show, as well as make sure they leave with a special balloon that will not only make a lasting memory, but will also make your party attendees wish they thought of such a great idea as well.
Contact Twistin' Sam for a FREE CONSULTATION
Corporate Events
Twistin' Sam does more than just birthdays! Twistin' Sam has the ability to use the art of balloon twisting to create a new energy and dynamic at corporate events, picnics, soirees, and all sorts of events that will make your company's event have a new energy and memories that will last long after. Twistin' Sam has entertained has entertained for family events and adult exclusive events alike! Everyone loves balloons!
Book Twistin Sam for your next corporate event! Options include decorations, live creations and entertainment. Call or email us for a free consultation.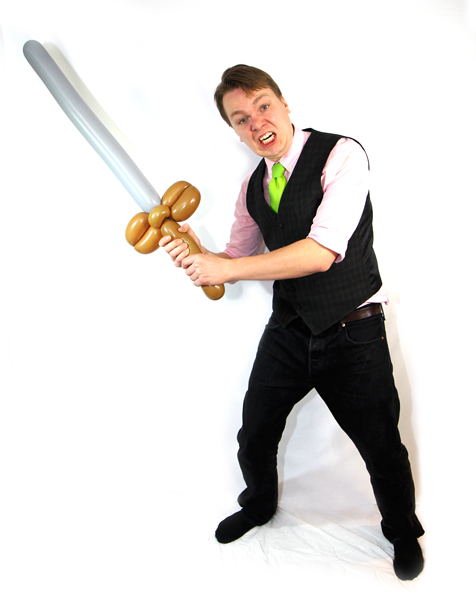 Twisting Twistin' Sam
*2 HOUR MINIMUM* for most parties
Twistin' Sam will come to the party and twist amazing balloon art for you and your guests. With his unique skills and talent, Sam can twist decorations or creations that are guaranteed to make your party goers only able to say one word: "WOW!". Guests are free to request custom creations or follow the theme of the party. Whether you have Instagram, Twitter or Facebook, you will be filling up your friends news feeds with the experience you had.  
Contact Twistin' Sam for a FREE CONSULTATION
• All ages recommended • Theme parties (Princess, Super Heroes, etc.) available upon request • Travel fee may apply •
Looking for More?
Twistin Sam is always looking for a challenge! Whether it's decor for a wedding, a giant balloon for your next family reunion or a new twist on entertaining your dinner guests, please send us an email to begin collaborating on your big idea.